The WordPress.com stats helper monkeys prepared a 2015 annual report for this blog.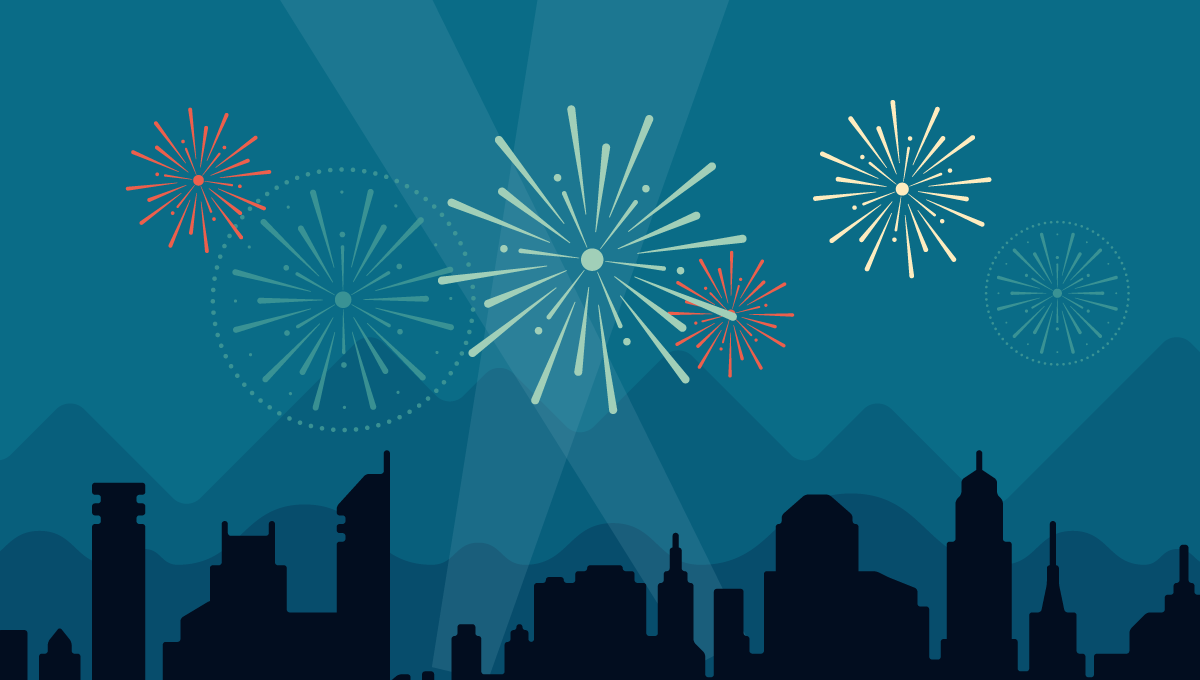 Here's an excerpt:
The concert hall at the Sydney Opera House holds 2,700 people. This blog was viewed about 37,000 times in 2015. If it were a concert at Sydney Opera House, it would take about 14 sold-out performances for that many people to see it.
Click here to see the complete report.
Hi! OH MY GOSH, IT'S THE FIRST POST OF THE YEAR!!!
I'm going to attempt to do a 2015 recap, it will involve a lot of stats. Probably. 😉 I'll also cover the upcoming year!
It's been a really good blogging year, even if I was lagging there for quite a while and not really doing super well. Life has kind of stayed the same all year, I'm still trying to sort through things and change, so, we'll see how that goes this year.
~Stats~
Yearly Views

: 37,504

Yearly Visitors

: 26.763

Likes

: 551

Comments

: 1,216 (Around half I'm sure are mine)

# of Posts Published

: 222, this isn't bad, especially considering I was completely lacking in the latter half of the year. 😦 However, it's a new year so I'm ready to work harder.

Most Viewed Post

: Top Ten Underrated Fairytales in The Fairytale Genre. Lol @ my repetitive title, "fairytale genre", really, past Amber? Yes, really. Ha. This is really surprising too. 

Most Viewed Review

: Where She Went with 12,710 views, of course what I consider to be my worst review ever for one of my FAVORITE books ever is the most viewed… 😦 I may revise that review someday, maybe if I do a re-read.

Most Viewed From

: United States

Best Views Ever

: May 27 with 276 views
My Favorite Review of The Year: I really like my ARC Review for Romancing The Dark in The City of Light by Ann Jacobus.

My Favorite Discussion of The Year

: I really liked this post, which was inspired by a post (mentioned in the post), Cleaning Out The (Feed)Reader. 

My Favorite Post

: Things To Do INSTEAD of BEA. I really had fun writing this post, haha.
Okay, so you can take the yearly views/visitors stats with a grain of salt, because I've heard WP isn't really very accurate in that aspect and I'm definitely guessing "repeat" visitors are added into both stats. Still, it's a fun stat to see, even if it's only half true. 😉
---
I'll be consulting this past Resolutions post from last year to see what I did.
~2015 Blogging Accomplishments~
I exceeded my 200 followers Twitter goal. 🙂

I wrote a few guest posts for other blogs, I was in the Summer Blogger Promo Tour where I wrote a post, as well as a couple others. I'll make a page for that.

I had a guest post written for my blog by authors and from Summer Blogger Promo Tour.

I interviewed a lot of authors.

I definitely quit worrying about stats and popularity, ha.

I kind of got my Netgalley stat up? It's not at 80% yet, but it's, um, gotten higher.

I received my first ARC unsolicited, which was actually from a publisher whose imprint I was on the blogging list for, which brings me to…

I received my first physical ARC! Thanks to St. Martin's! ❤

I had NINE authors on my blog between interviews, guest posts, and blog tours! (Corey Ann Haydu, Will Walton, Adi Alsaid, Tamara Ireland Stone, Leah Thomas, Kate Scelsa, Jennifer Walkup, E. Katherine Kottaras and Ann Jacobus) which was amazing.

I exceeded my 200 followers Twitter goal. 🙂

As for the goals I didn't complete? Oh well, there's this year for that. Except the Harper and Hachette ones. Harper doesn't auto-approve on EW and Hachette doesn't give e-ARCs to bloggers. Haha.
---
 ~Blogging Resolutions~
Whatever I didn't quite accomplish last year (NG ratio, EW backlist, procrastinating, more DISCUSSIONS)

Have at least one post pre-written/scheduled a week for January-June.

Have at least two posts pre-written/scheduled a week for July-December.

For every ARC read, read a non-ARC. I have a tentative reading guide, which I'll show below.

Start a new feature. Come on Amber, you can do it, You have ideas.

Now, since I I 'achieved' my twitter goal, time to get up to that 200 point on BlogLovin' and my actual blog…

Have more authors on my blog, I already have one lined up for this month. 😉 Due to a blog tour.

Make graphics for all of my features. I wanted to do this last year, but gosh, I'm not very skilled in that aspect and I'm bad with patience, but I'll work on that this year.

REVIEW MORE BOOKS, STEP UP YOUR GAME, AMBER.

Go to BEA! This one's pretty much in the bag. Yay! ❤

I want to comment on more blogs! I totally sucked at this last year and I barely commented at all, which was sad! So this year, I want to comment on at least one blog a day. I know, "one blog a day?", yes, at least one blog a day. It's progress.

Finally, finally, finally get self-hosted. WP is not working well with my browser or my browser isn't working well with WP or my laptop is just oudated that WP sucks with it or something. Either way, I want to get a nice layout and become self-hosted with it.
---
~My Tentative Reading Goals~
I was doing pretty well at the beginning of last year, I was reading eight books a month for the first couple, then slowly that went away. It did help that Bout of Books went on that first week in January, which I'm joining in again this month, so that'll be fun. I decided to take a page from Andi's reading goals she's shown on Instagram and adjust it for me. So here is my extremely tentative, hopeful reading goal for the year. BUT THERE'S NO PRESSURE ME TO READ ALL OF THESE. It's low key. Very low key. I also don't need to read them in this order.
Pre-2014 Backlist Owned

Backlist Harper eARC

Backlist Simon & Schuster eARC

Backlist Physical ARC (Won/Unsolicited)

2015 release

Current monthly ARC (if applicable)

Series Book

Mystery (This can be an ARC or owned book)
I really want to get my backlist ARCs read, but I also want to get my regular books read too. Including series because I've had two sequels/finales to books that I was so excited to read when they first came out. One which was back in AUGUST of TWO-THOUSAND-AND-FOURTEEN, that I never read. What are those, you ask? Isla and The Happily Ever After and P.S. I Still Love You. I have Scarlet and Cress to read, the entire Daughter of Smoke and Bone trilogy, Shatter Me, etc. A lot of series.
---
How did your last year go, blogging and personal related? Any big changes? Did you do well with your resolutions, if you made any? What is one thing you want to do this year? It doesn't have to be blogging related. Have a good New Year!!!